A note from Rick, the help desk man:
A quick hello from the help desk. Most of my days are filled with solving problems and getting things fixed but another thing I do is answer questions. I like you am an expert in my field but not an expert in all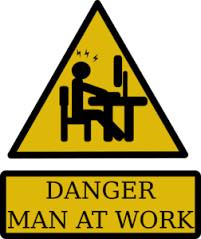 fields. If you have a question about voice or data technology issues please feel free to call me for the answer. I am here to help you that's why it's called the help desk.
A note from Betsy, the social media marketing assistant:
Please remember to be kind to the people on the other end of the phone especially help desk and technical support. They understand you are frustrated and they just want to help. I can assure you they did nothing to make your problem happen. Just because they aren't in front of you and you can't see them does not mean they don't have feelings. Let's try to remember this no matter who we are talking to on the phone. Also I find that the louder and angrier someone gets the more difficult the issue is to solve.