Originally incorporated in 1985 as Corporate Communications, Inc. we have been in continuous operation ever since. Now known as Corporate Communications, LLC we continue our tradition of excellence in the communications industry. We emerged in the marketplace as a service-oriented company and continue to embrace that philosophy today.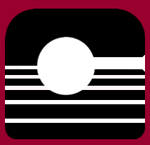 Our customers range in size from Fortune 1000 Corporations to small home-based companies. We serve Hospitals, Medical Professionals, Law Firms, Manufacturers and Restaurants and just about everything in between. All of our customers can count on the same commitment to service, professionalism and product knowledge. As our customers' needs change and grow, so do we; bringing them the latest technology tools available and providing the guidance and expertise to make sure they get the most out of their investment.
Corporate Communications, LLC is a total communications provider. We are authorized resellers for Allworx, Avaya, Cbeyond, First Comm, Keyscan- Access Control, Surveillance Cameras and DVRs. All our efforts are focused on delivering products and services that meet or exceed our customer's expectations.
At Corporate Communications, LLC we look forward to the many advancements and ever changing technology in the communications industry. We are ready to help our clients use technology to further their business and increase their productivity.