Greg Arends
Greg Arends President and owner of Corporate Communications, LLC began his career in 1968 with Illinois Bell Telephone. After one year with Illinois Bell, Greg enlisted in the Marine Corps and served for 2 years in Vietnam. After completion of his service in the Marine Corp, Greg returned to Illinois Bell where he worked until 1985. During his time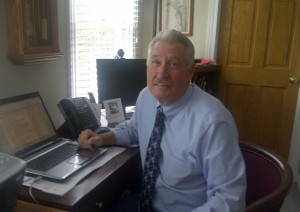 with Illinois Bell Telephone, he was trained in many areas of the business. Greg had obtained many certifications on products, services and learned many of the skills needed to manage a full service communications company. Greg left Illinois Bell Telephone in 1985 and founded his own company, Corporate Communications, Inc. in October of 1985. The company was originally incorporated as Corporate Communications Inc., in 2006 the Company became Corporate Communications, LLC.
The company was founded on the idea that we could provide many products and services to our customers that they wanted but could not get with all of the tariffs and regulations that AT&T was subjected to at that time. With the freedom to operate without being subject to those restrictions and providing the best customer service and products at a fair cost we built one of the first independent communications providers in the northern Illinois area.
Corporate Communications, LLC has expanded its services to many other customers in many areas of the country and also has serviced customers in Canada. Corporate Communications, LLC is proud of the fact that we have continued to have the pleasure of serving many of the same customers and have many of the same dedicated employees for over twenty seven years and are looking at a great future providing the latest and most advanced products and technologies today.