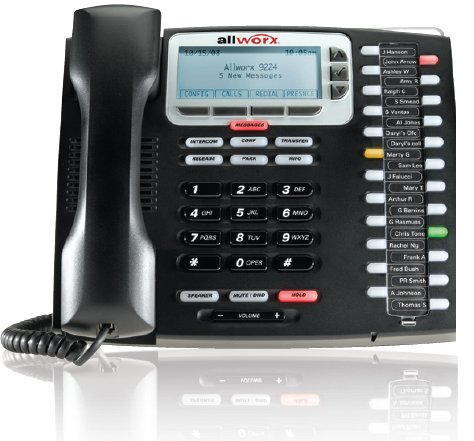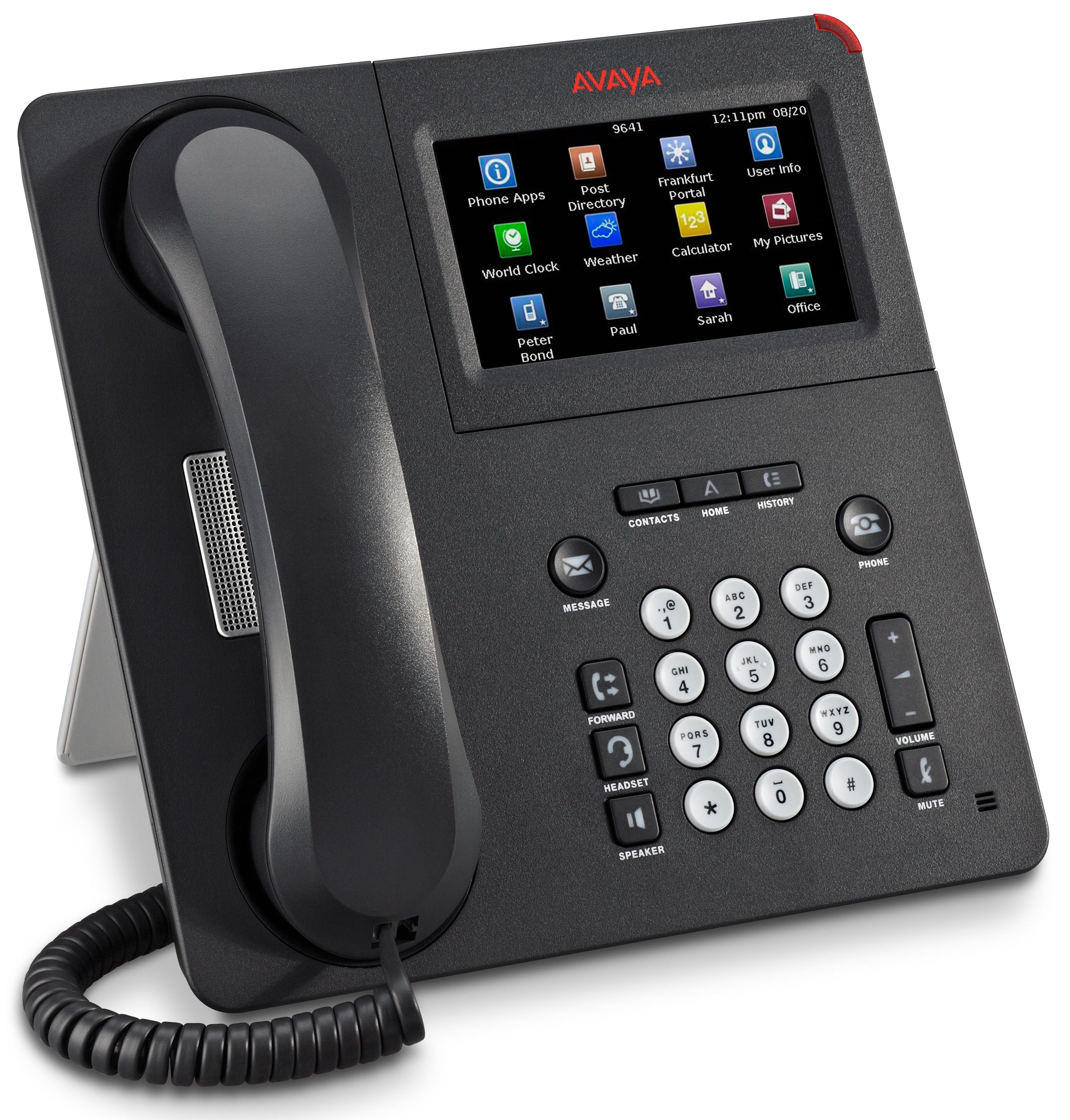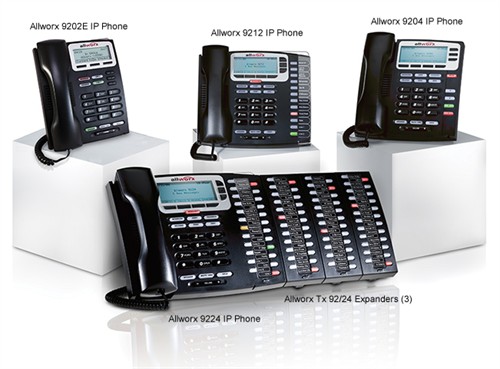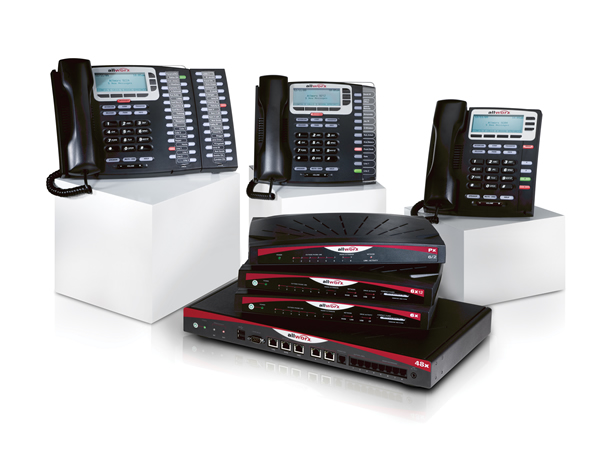 Business Phone Systems
The staff and technicians of Corporate Communications, LLC have been selling, installing and maintaining business phone systems for over 30 years and have seen a lot of changes in that time. Changes in equipment, features and communication protocols but what has not changed is the vast number of questions and concerns that purchasing a system can generate.
As a business owner or office manager it is your job to acquire the right equipment for all the needs of your business, whether it's a copier, a desk or a piece of machinery, you need to spend the least amount for the greatest value that will get the job done as you need it. A telephone system is no different. This system is what you depend on to get calls in and out of your office, connect you with customers and make you accessible to the world. You will find in these pages some explanation of what a system should have and why it is important to you and your business.
The phone system
We sell both the Avaya IP Office and the Allworx telephone systems and while both do the same things there are differences in how they do it and depending on the customer's situation determines which system we propose. Like in most things one size or item does not always fit all, they have to be tailored to fit right.
Allworx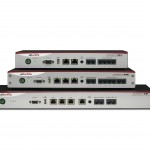 The Allworx brand of small business phone systems is the other new phone system we offer. This system also comes in a variety of sizes with expansion capabilities. The older version of the Allworx systems is the X series, 6X, 10X, 24X and 48X. Some of these systems have been eliminated or replaced with the new version called the Connect and I mention them here because the life on these systems can be long and it is possible that you may have an older unit and are looking for upgrade information. If that is the case you may want to call us for specific information regarding your system.
The Allworx Connect system is an IP only solutions for the telephones and requires a minimum of CAT5 wiring to the desk but it can also connect a desk top computer with the Ethernet connection on the back of the phone. This means if you have CAT5 or better wiring for your computer network you already have what is need to run an Allworx phone. The new Allworx Verge phones are also gigabit phones which will allow your computers that are currently running at gigabit speeds on your network to continue to use the bandwidth you are used to.
The Allworx Connect systems start out small and grow like the IP Office but in a different manner. The 320 is the smallest of the line starting at 12 users and no analog line ports but can expand to 20 users. Instead of analog lines it is configured for SIP lines which are often much less expensive than lines delivered by copper cable. The 731 is the largest of the systems with a maximum of 180 users and a built-in T1 or PRI port for line services. For more information on the Allworx Connect business phone systems click here.
IP Office

The Avaya IP Office can start off as small as four analog telephone lines and six digital stations or phones along with two analog phones like a cordless phone. The system comes with built in voice mail and auto-attendant features. In this most basic form it still can provide a lot of features and value for a minimum price. The IP Office can also grow as your business grows. This basic system can be expanded to handle hundreds of phones and users in addition to hundreds of lines. Most of our customers though don't come anywhere near capacity, most of our market is the SMB or small business market. As a small business ourselves we understand how important a business phone system is and how you don't want to spend more than you have to.
The IP Office is configurable to a great extent, starting with just an empty control unit we are able to select the proper cards and expansion modules to build the system exactly as needed by most customers. The control unit has four vacant expansion slots which can be filled with station cards, both digital and analog, line cards, PRI interfaces or licensed for SIP trunks. It is also a hybrid system that it can use a combination of both digital and IP phones. The advantage of the digital phones is they will in most situations work with the wire that is currently in place so you don't need to rewire. IP phones are great if you have CAT5 or better wire because moving a phone from one office to another is as simple as unplugging it from the old location and plugging it into the new one. Other than that the phones look and behave the same and have all the same features.
For more information on the Avaya IP Office business phone systems click here or if you are looking for a manual click here and check out our library of manuals and brochures.